Harbison Fundraiser: Dignity of Risk
July 31, 2019 @ 17:30

-

19:30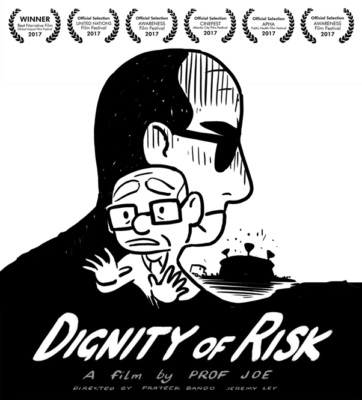 At Harbison we support Dignity of Risk i.e. the principle that all adults have the right to make decisions that affect their lives and to have those decisions respected, even if there is some risk to their personal safety or comfort.
To support greater awareness of Dignity of Risk, particularly in terms of how we think about and care for older people as a community, we are hosting an event at the Empire Cinema on 31 July 2019 at 5:30pm.
We have invited a leading lecturer from Monash University, Professor Joseph Ibrahim, to explain what dignity of risk means for older people as well as to talk about how living with dementia is publicly portrayed, the role of aged care services, and the interplay of individual, family and organisational needs in terms of managing risks at the end of life.
Professor Ibrahim is a thought-leader in the areas of quality of care, patient safety, aged care, climate change and preventive medicine. His ongoing research is investigating how to improve the lives of persons with dementia and reduced harm to older people living in Residential Aged Care.
The event will begin with a screening of the Professor's award-winning film, 'Dignity of Risk', followed by an informal lecture, questions from the audience and refreshments.
Subject to availability, tickets to the event are $25 each. In addition, if you would like to make a tax deductible donation to Harbison, your valuable contribution will be put towards the costs of training dementia carers in our Butterfly dementia care program. If you book two or more tickets, you will receive a FREE copy of Professor Ibrahim's Dignity of Risk graphic novel.
Tickets are limited. Please go to https://www.trybooking.com/BDUFF to book your tickets to this event. You may also book via our reception on 02 4868 6200 or email reception@harbisoncare.org.au. We will provide tax deductible receipts for your donations.