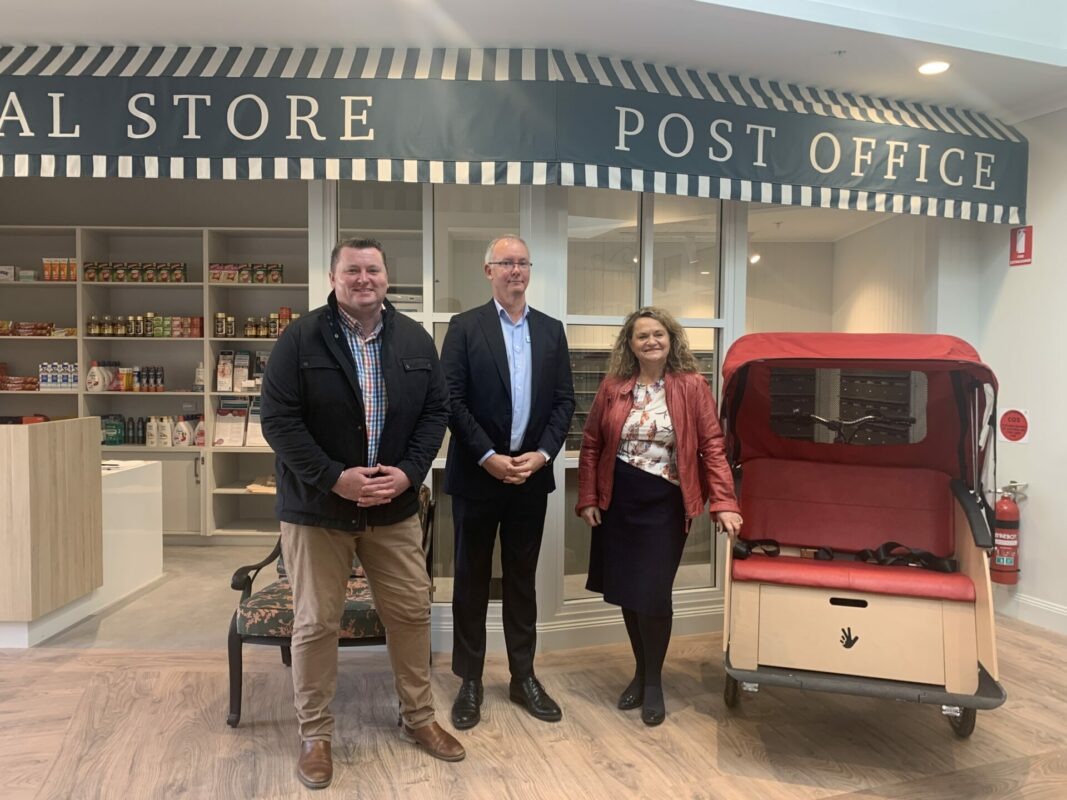 Moss Vale Renovations One Step Closer to Completion
For the past 18-months Harbison Moss Vale has been undergoing a significant refurbishment to provide our 138 residents with more modern amenities. The overarching theme has been: COMMUNITY — spaces have been redesigned and redeveloped with a focus on creating clearly defined public, semi-private, and private areas for residents, staff, and our community to enjoy.
Work began in December 2019 and now Harbison Moss Vale is scarcely recognisable. Brand new kitchen, laundry, staff lounge, offices, and Town Square (café, dining room, salon, drawing room, general store, activities lounge, library, gym) have breathed new life into our Moss Vale home. The popular Three Cows Café keeps our residents and staff in touch with the wider community, providing coffees, teas, pastries, lunches, and catering.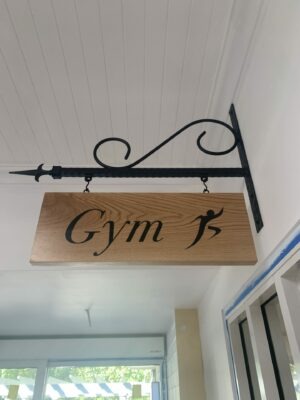 Member for Goulburn, Wendy Tuckerman MP, and Member for Wollondilly, Nathaniel Smith MP, toured Harbison Moss Vale for a preview of the finished product. They were impressed with way the new design supports the wellbeing and quality of life of the people who live and work at Harbison Moss Vale.
Easy wayfinding was a key goal of the project, with pictograms, signs, and salient "landmarks" used to support residents to orient themselves in their new environment, as well as unique doors to every resident room, and contrasting colours in refurbished bathrooms to visually assist with locating grip points.
Resident privacy has also been enhanced. Each wing has a unique, fully automated 'front door' to emphasise the feel of coming home as well as a private lounge to enjoy some quiet time. All refurbished rooms at Harbison Moss Vale also have direct access to the gardens, which will be progressively re-landscaped over the next several years.
Joadja, which reopened to residents today, also features a kitchenette and laundry, giving residents the independence to prepare meals and snacks, and do their own laundry if they wish. The kitchenette comes with a commercial dishwasher designed to look like a home dishwasher as part of the Harbison infection prevent and control program. The wing also features new suites that are capable of fitting in double beds and have their own private courtyard.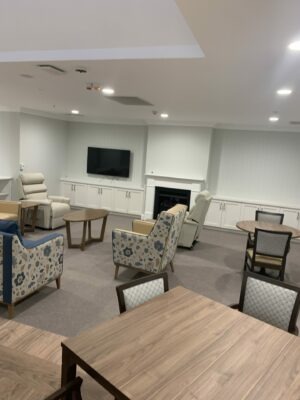 Mary Langler was the first resident to move back to the lodge with the help of her daughters and all were impressed with the refurbishment. "It feels so much like home," Mrs Langler said, who loves every part of her new room and its facilities.
A brand-new activity lounge and age-and-dementia-friendly gym have also been designed, and will be fitted out with Motiview, an internationally recognised virtual cycling program that supports mental and physical health and wellbeing. The redesigned spaces are supported by technology including an unobtrusive nurse call system, smart CCTV system in common areas, and hand-held devices for staff.
"I am very impressed with the major redevelopment of the Harbison Moss Vale site and the great works being done by local contractors to bring the grand plans to fruition," says Ms Tuckerman.
"It is such a welcoming space for residents, staff and the wider community."
The final phase of the Harbison Moss Vale renovations will commence within the next few weeks when the Penrose wing will begin a facelift. The works are expected to be completed by October 2021.