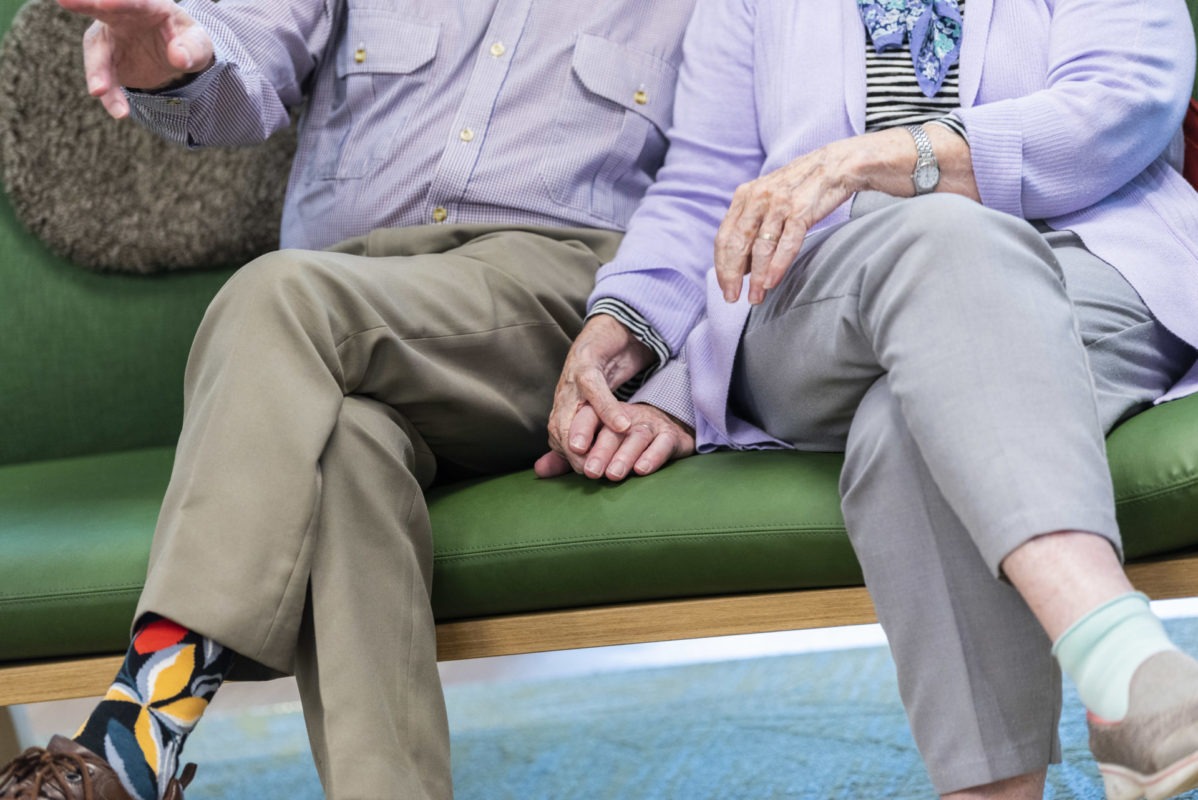 Responsive Behaviours
What are Responsive Behaviours
People with dementia experience psychological and behavioural symptoms associated with the disease. One of these symptoms can be the expression or utilisation of responsive behaviours. Responsive behaviours are:
"The words, gestures and actions used by a person to express something that is important to THEM about their personal, social, physical environment".
Responsive Behaviour: Standardised Care Process: Victorian Government Department of Health and Human Services, 2019.
One theory of responsive behaviours views all behaviours as occurring in response to unmet needs. In other words, an individual is attempting to communicate to others using the skills and capacity they have available in order to have a specific need met.
When are responsive behaviours a concern?
When they result in risk of harm to self or others
When they interfere with an individual or others daily functioning/quality of life (including their social and emotional wellbeing)
Examples of concerning responsive behaviours:
Verbal Aggression: yelling, swearing, threatening others/themselves
Physical Aggression: kicking, hitting, pushing, biting, grabbing, hair pulling, property destruction
Physical Resistance: refusing care (e.g. showers, medications, etc)
Sexual Behaviours: Verbal comments, masturbation, grabbing self, touching others
Wandering: attempting to leave a location, entering others personal spaces
Abnormal Vocalisations: calling out, screaming out, moaning
Repetitive Motor Activities: pacing, hoarding, disrobing
Sleep Disturbance: Day-night reversal, getting up to dress during night
Positive Behaviour Support (PBS):
PBS is an evidence-based approach utilised to assist an individual utilising responsive behaviour. PBS is an individualised approach in which a clinician aims to understand why an individual is utilising a responsive behaviour. The goal of PBS is to develop person centred strategies to assist the individual and those supporting them in order to positively impact their daily functioning, quality of life or social and emotional wellbeing.
Positive behaviour support is a collaborate process which can include input from all those supporting a person including the person themselves. Positive behaviour support can include interviews and discussion with families, support staff the individual themselves and the reviewing of documentation. Behaviour support can be ongoing process as strategies may need to be updated and changed in accordance with the needs and presentation of individual.
Wellbeing & Pastoral Care services update during COVID-19 restrictions.
With the restrictions of visitors and the ongoing stressors related to COVID we are acutely aware of the impact this is having on the wellbeing of our residents at Harbison.
Our Wellbeing Team, comprising of psychologist Lucee McMillan, Diversional Therapist Keeden Ellis and Pastoral Carers Peter Davis and Julie Hyland, are meeting regularly to review the wellbeing of our residents and to facilitate emotional and spiritual support for those who are especially struggling at this time. We also have access to specialist Mental Health and Bereavement Services if the need arises.
We are here to serve you, so please if you have any concerns do not hesitate to contact us through the nursing and care staff.
Contacts
If you have concerns regarding a resident or would like further information regarding any information, please in the first instance contact the Deputy Directors of Nursing Edsalyn Soon (Moss Vale) and Leah O'Regan (Burradoo) on 02 4868 6200
Responsive Behaviours, Positive Behaviour Support and Service Available at Harbison (PDF)