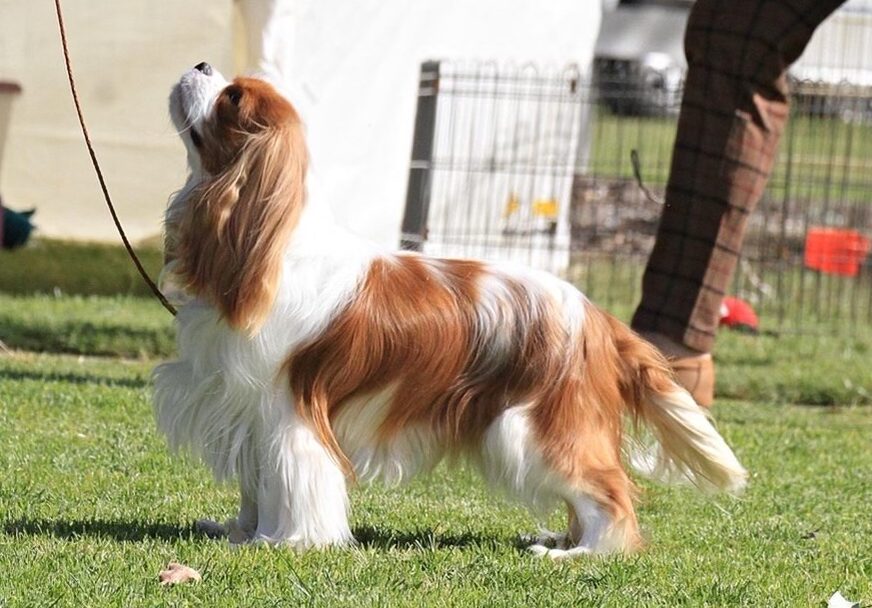 A Companion for Harbison
Harbison has long wished for a resident companion and we finally have our sights set on the perfect one!
Resident, Sally Andreas, grew up with the dog breed and has devoted her time to trying to find Harbison's very own companion animal. She struck gold when she encountered a dog breeder looking to retire one of her champions. And what better place to retire than Harbison?
Meet Milo
Milo is a two-year-old Cavalier King Charles Spaniel who has won many awards in dog shows. Like many dogs of his breed, Milo is sporty and athletic but it's his temperament that will make him the perfect Harbison companion.
Cavalier King Charles Spaniels are adaptable to new environments, especially important in aged care residences where it can be quiet and calm one moment, then busy the next. They are a friendly, affectionate breed, with a gentleness required with our more vulnerable residents.
Coming from the show life, Milo is already well-trained and is the perfect size (not too big, not too small) and are easy to groom, giving residents the perfect opportunity for one-on-one bonding time with Milo.
Cavalier King Charles Spaniels can live up to 9 –15 years old. Because Milo is only two years of age it means he had many more years to enjoy with Harbison residents.
Companion Animals
Many Harbison residents had pets in their family homes. Pets provide love and affection and studies have shown that having a pet in your life is good for your overall health. Companion animals go the extra-step further, providing emotional support for individuals, especially those in aged care who may not have frequent visitors, or have trouble making connections with others.
We have had great success with our Pet Therapy program, with handlers bringing in animals for a couple of hours a week to spend time with residents. We want to take the next step and have a companion animal on-site to keep them company 24/7.
Thank you for your support!
Milo is happily getting acquainted with his new surroundings!